How would I know if I have the right therapist?
How do you know you have the right therapist for you?
How would I know how to "train" my therapist to be able to give me what I need from treatment?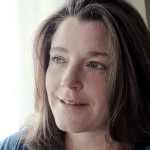 Amy Belval
ChatterSoupe! Helping Worried Women Unwind
Hello and thanks for your question!
It's important to have the right therapist. I encourage you to start by checking out the website of the therapist. Their blog articles will reflect the kind of work they do and the approach they may take while working with you. If there's an email listed, go ahead and reach out. Ask the particular questions that are on your mind. Share a little of what you are looking for in a therapist. Are you a goal-direct, solution-focused individual who is looking for someone to listen and ask questions? Are you less self-directive and desire a therapist who can give you the consistent push to move forward? Are you interested in intertwining certain theory approaches? Maybe a cognitive-base or experiential? Art therapy or engaging in exercise while talking? Your therapist is out there. It's OK to try out a therapist for a session or two. Interview them as they interview you. It's also OK to change therapists; ask your present therapist for a referral. He or she should be willing to provide you with names of other providers and there's no shame in asking for it. You deserve to work with someone who fits your style!
I imagine there's already enough things happening in your life if you are searching for a therapist. Do you really want to "train" your therapist? After all, you are paying them for their knowledge and expertise. It does take time to develop a relationship and developing one with your therapist is vital to your growth and satisfaction. Participating in therapy, for the most part, should be a time you anticipate and not avoid. Can you be honest with them? Are you trusting of the confidentiality they provide? Has this person clearly shared with you the limits of confidentiality if using insurance versus paying privately? Is there any part of you that "just isn't sure"? It's okay to assert yourself in therapy. As a therapist, I invite you to assert yourself as it's a way to develop self-confidence and resiliency.

Not everyone thrives in therapy by sitting in an office or lounging on a couch. Some folks benefit by challenging themselves in various environments, or are more comfortable in their homes, online, in the community, at a retreat, etc. Give yourself a gift of spending some time finding the person that can work with you towards what you are searching. Although there's the convenience of the local non-profit agency in your area, it may not be what you need. Also, limiting yourself to the names of providers listed on your insurance may not lead to the "right one". There are many forms of therapy that insurances refuse to cover. When this happens, many times you can be reimbursed for your expenses by your insurance or you can use a Health Savings Card or Flexible Spending Card, there are many, many options. Therapy is about exploring yourself. Go ahead and feel free!

If you feel as if you need to "train" your therapist, it seems that person is not the right fit for you. Engaging in treatment should be quite comfortable from the outset of treatment.

Many independent practitioners or small group providers offer a free consultation to start the relationship. Perhaps that's a place for you to begin? Good luck and I wish you well!

---
View 123 other answers
More Answers