Why am I sick to my stomach when I stand up?
I had to put a restraining order against my ex-fiancé. He was served last night. He was mentally and verbally abusive towards me. I thought it was my nerves, but every time I stand up, I get sick. If I sit and rock, I'm fine.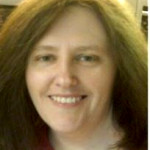 Hello, and thank you for your question. You may be right, your physical symptoms of getting sick to your stomach may very well be your nerves or anxiety. That is totally normal and understandable given your circumstances. Another thing that is not unusual is that you feel better when you sit and rock. That is actually a fairly common way that many people comfort themselves in times of high stress. If you are concerned that there is an actual physical illness causing these symptoms, you may want to visit your primary care provider. They may tell you that they don't see anything physically wrong with you, and at that point you may want to visit a counselor about the symptoms and your relationship experience. A visit with a counselor may be a good idea either way.
I work as a counselor in primary care, and I promise you that many people have very real physical symptoms when they have gone through abuse. Unexplainable stomach and headaches are very common. Sometimes, with counseling, those physical symptoms actually stop.
Be well, and I hope you feel better soon.
Robin J. Landwehr, DBH, LPCC, NCC
More Answers