How do I stop my nightmares?
I have been having a lot of nightmares where I am being killed in different ways. I either wake up in a panic or just crying and sweating. It has made me terrified of falling asleep and is now affecting my daily life too. Can I make the nightmares stop?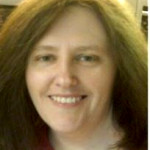 Hello, and thank you for your question. Sleep problems, including insomnia and even the nightmares that you are writing about, are really common for people and so many people suffer from them. Here are a few things to consider or to try:
1. Have you changed or started taking any new medication lately? Medications can certainly affect your sleep and some can even cause vivid or frightening dreams. If you are taking a new medication, talk to your provider about the nightmares, this may be the cause.
2. Stress can certainly increase our difficulty with sleep and can also begin to affect our dream states. The dreams may not make much sense, but then again even good dreams don't always make much sense. Ask yourself, do I have any new or renewed stressors in my life? Work, school, relationships, health.... all of these areas and many more are places where stress can hide out. If this is the case, talk with your provider or consider seeing a counselor who may be able to help.
3. Something to consider is that once we start to have anxiety or stress about something, we can begin to obsess about it. My guess is that going to bed for sleep is no longer a pleasant thing for you. Your stress and fear of what may happen when you sleep could start way before you actually go to bed. This could increase your chances of having another bad dream. Try relaxation techniques before going to bed. If you have YouTube, you can pull up "Guided Meditation for Sleep" exercises to help you relax. There are many different ones to choose from. You may also want to try deep breathing.
4. There are self-help ideas for managing bad nightmares. If you Google search "Nightmare Rescripting" or "Nightmare Exposure" you may find some ideas and instructions on how to manage dreams.
I hope these ideas help. Be well...
Robin J. Landwehr, DBH, LPC, NCC
More Answers