I have long spurts of depression, anxiety, and need change constantly—why?
I'm depressed often, and my mind goes a million miles a minute. Every once in a while, things are okay for a few days. After a bit, I start noticing that I am picking at my skin profusely. After roughly a week, the anxiety is back and still picking. Sometimes I find myself causing fights to have change.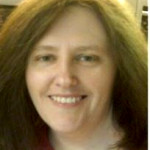 Hello, and thank you for your question. I am very sorry that you are struggling. I have a few thoughts and perhaps some of my colleagues will add something else.

Depression and anxiety can both be chronic conditions, as you have experienced. This means that they may always require treatment in order to have some kind of relief from them. Treatment could mean medication or some kind of counseling. Some people may take medication for the rest of their lives. Some people may go to counseling at times when the depression and anxiety worsens.

As you mentioned, sometimes the symptoms improve for a little while, but they can also come back. When they do, it is important to talk to your medical provider if you are getting medication, and/or to go back to your counselor and talk to them about the symptoms that have returned.

Skin picking and some other behaviors are not uncommon for people who are experiencing something like anxiety. Many people report that they do this when they feel anxious, and some say it calms them down. It is not really a surprise that you are constantly trying to change things and even starting fights to do so. These are ways to try to avoid, escape and distract yourself from the feelings of anxiety and depression. That is a very normal thing to do. Nobody likes these feelings, and so distraction is something we naturally try in order to get rid of them.

The problem is that things like distraction and escape do not work as a long-term solution. In fact, they usually make things worse for many different reasons.

Depression and anxiety can be treated, but it is likely something you will need some help with. I would recommend finding a counselor who has experience with anxiety and depression. Medication can be helpful, but I still recommend counseling. The reason for this is that the medication can help with symptoms, while the counseling can address the symptoms and provide you with very helpful skills.

Be well,
Robin J. Landwehr, DBH, LPCC, NCC

---
View 1 other answer
More Answers