How do I overcome the nightmare from the domestic violence of a past relationship?
I am a survivor of domestic violence from a past relationship. Even after seven years, I still have horrible nightmares. I wake up in sweat, and the dreams feel so real.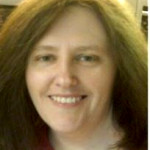 Hello, and thank you for your question. First things first, I am so glad that you are alive and very sorry that you had to endure such a terrible experience. Now, let's talk about these nightmares. The first thing I want to tell you is that you are NOT losing your mind. Many people start to think that may be the case if they are still suffering from the affects of something that happened a long time ago. That's not the case. There is no time set time for which we should be "over" something like this.
I am not sure if you received counseling after what happened to you, but that may be something to consider. Bad nightmares could be the sign of something like Post Traumatic Stress Disorder (PTSD), which would include other symptoms like being startled easily, re-experiencing the event, or avoiding places that remind you of it. There are other symptoms, as well, so if you believe this may be something you have you may want to seek counseling. There are good treatments for PTSD.
If you cannot seek counseling at this time, there are some things you can do to try to manage the dreams on your own. I would encourage you to look up "sleepy hygiene" and try to make your bedtime rituals as relaxing as possible. You can also Google search "Nightmare re-scripting" or "Nightmare Exposure" and get some ideas on how you may be able to change your dreams. It may be a good idea to attend a domestic violence support group and get ideas from other survivors who no doubt have had sleep problems related to their experiences, too.
Hope this was helpful. Be well.
Robin J. Landwehr, DBH, LPC, NCC
---
View 1 other answer
More Answers