I want to become a better man
I'm having relationship problems and I want to fix them to make things right before I lose her. How can I learn how to listen and get myself together?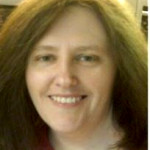 Hello, and thank you for your question. First, I want to say that it is great that you are are willing to admit that you share some responsibility in some of the relationship problems you are having. This isn't always easy to do, but it sure is important if you want to see improvement.

It does sound cliche, but communication really is the bedrock of relationships. And not just intimate partner relationships, but really any relationship that is significant to us. It sounds like you are saying that you have a difficult time really listening to what your partner is telling you and then responding in a way that is helpful. I want to tell you that you are not alone. Good communication skills are not really something you are born with, we actually have to learn them. The good news is that there is great information available to help you do that.

Ultimately, some people must seek professional help through couple's counseling in order to get help with this process. This is because some of the hurt and anger could be at such a level already that you may need help setting boundaries, creating a plan, learning new skills, and staying on track. If that is not something you can afford or can do right now, here are a few suggestions that may help.

Personally, I am big fan of Dr. John Gottman. He is an expert in relationships and wrote a really great, easy-to-read book called The Seven Principles for Making Marriage Work. Dr. Gottman discusses the kind of communication that healthy couples seem to have, which can be helpful and worth trying. You can buy Dr. Gottman's book on Amazon for under $9. It's a good deal.

There are a variety of websites that have good information that may help you build your communication. Here is one that I found that has a few good tips.

http://www.helpguide.org/articles/relationships/effective-communication.htm
You can try them and see if they are helpful.

***It is important to remember that like all new skills, communication requires practice and we surely fail several times before we start getting good at it. If you were ever a pitcher in baseball, then you know you have to throw thousands of pitches before you really start hitting your strike zone consistently. Allow yourself to make mistakes, own them, and start again.

I hope these suggestions help, and good luck.
Robin Landwehr, DBH, LPCC

---
View 8 other answers
More Answers