Why do I find pleasure in thinking about killing?
I am a peaceful person, but I often find myself having thoughts about killing people. Eventhough I like the thoughts at the time, they make me cry. Why do I feel like this?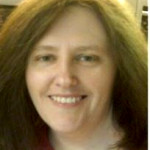 Hello, and thank you for your question. Clearly this is something that has you very concerned. Sometimes thoughts are just thoughts, and they are pretty harmless. Many people have thoughts of killing someone, but they would never actually do it. They really don't even want to do it, they are just having a thought. Other times, thoughts are a sign of something more serious, and we should receive help when they start to worry us. I would recommend meeting with a counselor to discuss these thoughts. It is usually a safe environment where you can get advice with little judgement.
Now, If you begin to start thinking about killing someone specific and making a plan to do it in reality- you should call for help immediately. By help, I mean 9-11, or a family member or friend. You would want to get help before doing something to harm yourself and others. Again, none of this is to judge, but rather to encourage you to get the help you're seeking.
Either way, when we become concerned about some aspect of our behavior, seeking counseling is usually a good choice.
Be well,
Robin J. Landwehr, DBH, LPCC, NCC
---
View 1 other answer
More Answers