How do I deal with parental figures who have hurt me?
People who are parental figures in my life have, in the past, hurt me, and some continue to do so. It makes me feel like I'm not good enough for my husband or the life he provides me. I have had jobs, but I am going through a lot of my past garbage and trying to figure out when it all went wrong. Any time I bring these things up, I am expected to be over the issue. These are people that you can't just cut out, but I have never received apologies for so much of my pain. I don't know what to do any more. I don't know who I am anymore.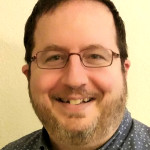 Hello. Adults who come from abusive home histories (physical, emotional, or even psychological), may take a long time to heal from that abuse. We carry our past with us everywhere we go, and it is up to us to find resolutions to past hurts. This is often easier said than done, but it is possible. From the perspective of those with whom you have shared your concerns, it might be assumed that based on where you are in life and who you are now, that you have already worked through any issues from your younger years. Some of our deepest scars in life are indeed invisible and suppressed. We have to get to the place where we can take care of the inner child that is still hurting, by recognizing that those who hurt us - however they did, might have had their own challenges which prevented them from functioning and behaving in ways we might have deeply needed.
Those who have directly hurt you, may not be capable of acknowledging and understanding how you were affected by their actions - even in the worst of cases. They themselves may be doing what they can, either out of shame or heartbreak for their own actions, to work on forgetting how they behaved toward you all those years before. How are they behaving toward you now? Can you find it in your heart to forgive those who have hurt you? Forgiveness is the gift we give ourselves, and isn't dependent on an apology from an offender. By forgiving (even in the absence of any apology), we are releasing the weight of the burden we are carrying that reflects the offense we feel was committed against us. Sometimes therapy can be helpful in this process. Talking with someone who can be non-judgmental and reflects an empathetic position toward you might be what you need right now. Seeking out a therapist to help you work through these negatives feelings and thoughts is much easier, than trying to go it alone. I would encourage you to reach out and find someone who resonates with you on that journey, so that you can begin a path toward healing.

Warm regards,
Shawn Berthel, M.S., LMHC

---
View 1 other answer
More Answers