How would I know if I have the right therapist?
How do you know you have the right therapist for you?
How would I know how to "train" my therapist to be able to give me what I need from treatment?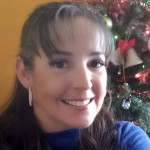 Having the perfect therapist can be the key to any fruitful relationship. My private practice uses Life Coaching, though I am professionally qualified in many therapeutic modalities. The therapeutic relationship is the initial step of any treatment program or goal attainment process. We can discover an appreciation of having discovered the best character to show you on this journey in excellent communication. Does the person "get you" and are you on the same page in the therapeutic process? The therapist should have considerable experience that combines professional instruction on the matters that you need guidance to overpower. If the therapist doesn't have all the fundamental experiences, is he/she prepared to locate the suitable means that you require or have the capabilities to recommend you to someone while following up and continuing a prosperous and beneficial relationship with you.
If for some reason you are required to continue with a therapist and advance on this relationship, make certain that the communication areas are consistently transparent. Express yourself openly in disclosing your objectives and purpose. Try to find a commonality with the therapist that encompasses various pathways of motivation for them to learn and grow while maintaining a focus on your present accomplishments. Optimal Communication is consistently the key to a healthy relationship.
---
View 123 other answers
More Answers