How would I know if I have the right therapist?
How do you know you have the right therapist for you?
How would I know how to "train" my therapist to be able to give me what I need from treatment?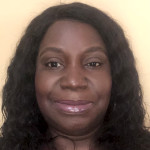 Having a good rapport with your therapist is of vital importance. Your therapist should create a space where you feel safe, comfortable, and judgement free. If you are able to build that strong level of comfort with your therapist, you will feel safe to ask for what you need. It is also important to feel empowered to try a new therapist if you are not feeling connected. As a therapist, we understand that people have different needs that we may not be able to effectively address for whatever reason. But above all, make sure you get what you need for you. You first!!
---
View 123 other answers
More Answers