How do I overcome my anxierty and depression?
I'm facing severe depression and anxiety and I just feel like I'm going through a lot. This really distracts me and I cant get my mind off the things that are bothering me.
How do I overcome this anxierty and depression?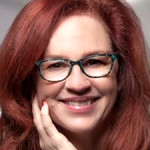 Have you used meditation or hypnosis? Relaxing the mind and connecting with your true self is a great way to calm your thoughts and get to peace and calm. Hypnosis and meditation have helped a lot of people with anxiety and depression. Google hypnotherapists near me or write for a while about what is going on.
---
View 8 other answers
More Answers