How can I have a normal sex life with my significant other when I keep having triggers from past sexual abuse?
I'm fine when we start becoming intimate, but out of nowhere, I will get a flashback of what happened to me in the past. I start hysterically crying and freaking out when my boyfriend obviously has done nothing to hurt me.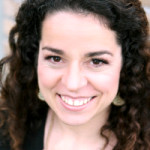 Rebecca Wong
Relationship Therapist & Connectfulness Consultant
Have you sought the support of a therapist really qualified in working through sexual trauma? It can take some work, but healing is possible. If you feel able to, it may also help to open a dialogue with your boyfriend about what you need from him when you have these flashbacks. Let him know what some helpful responses may be.
---
View 1 other answer
More Answers