How can I cope with the loss of someone I love?
My good childhood friend died suddenly as a teenager. I haven't seen him in four years and haven't talked to him in months yet somehow this hurts me more than I could ever imagine. It's been about three months since his passing, and I'm still not sure how to cope with this.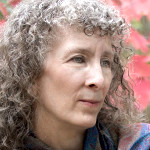 Grief is complicated. Healing from grief takes time. Three months is not very long when it comes to grief. Grief has no set time frame. It takes as long as it takes.

The hurt you feel is proof of how important it was for you to have your friend in your life. The hurt can be overwhelming. It can hurt both physically and emotionally. Hurting like this is normal. Allow yourself to feel.

Everyone grieves in their own way. There is no right or wrong way to grieve. Whatever feels right to you is what's right. You can do whatever you want to honor and remember your friend.
Sometimes, when we lose someone we haven't seen recently, we have things we wish we would have told them. You can say or write those things now. Another option that my clients find helpful is to talk to others who knew them about those things. Sharing stories can also be helpful.

When we lose someone close to us, it leaves a "hole" in our life. A big part of grief recovery is learning to be yourself without that person physically present. One thing that can help is to think about the qualities you admired in them and find ways to incorporate those qualities into your life. It's a way to carry them forward with you and honor them.

Support is essential when you're going through grief. Let people who care about you know you're hurting. If support from friends and family doesn't seem to be enough, professional counseling can support you differently. A therapist can help get you through the rollercoaster-like experience of grief. A therapist trained in grief and loss can help you work through intense emotions and overcome any blocks keeping you from healing.
---
View 3 other answers
More Answers