How would I know if I have the right therapist?
How do you know you have the right therapist for you?
How would I know how to "train" my therapist to be able to give me what I need from treatment?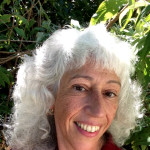 Good question!
The client's job is to concentrate on stating the details of their problem and to thoughtfully engage in a dialogue about these areas with the therapist.
The most difficult job for a client is willingness to self-examine, hold oneself accountable for relationship and life situations, and honestly feel the difficult, often painful feelings and insecurities which troubling situations create.
The client doesn't train the therapist.
If you feel you are with a therapist who requires you to train them, then politely decline continuing to pay for their services.
Then find yourself a different therapist who feels secure and knowledgeable enough in their skills to not require training by their client.
---
View 123 other answers
More Answers