How can I stop treating people badly?
I feel like I'm so alone. I treat people horribly based on what's going on in my life and don't realize it. It ends up pushing them away, especially the ones I love the most. I have a weird feeling deep down inside, and it won't go away. I feel like I'm collapsing.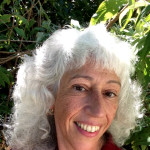 Give yourself a little more credit for self-observation!
You wrote about treating people horribly and not realizing it. Only if you truly didn't realize what you were doing, then you wouldn't be able to write about it.
A little self-examination goes a long way.
You have some basic clues about yourself, such as pushing people away whom you love.
Start with reflecting on the reasons for your behavior, especially any fears about a negative result from opening your heart to another person.
The weird feeling you have is also an area to self-reflect and theorize about. From what you write, you have a solid awareness of your feelings. This is the place to start understanding more about your hesitation in relationship with others.
This type of work can be done alone or with a therapist.
More Answers