How can I atone for being cowardly?
I panicked over a minor parking lot mistake. It was totally my fault, but due to another insurance issue, I left a note with an illegible phone number. Guilty over this, I got an envelope containing several hundred dollars. Unfortunately, by the time I returned, the other driver had seen my ersatz note and drove away. Since I cannot make this up to that individual, how do I atone for my cowardly act? I have been trying to do random acts of kindness in hopes that karma will somehow even out.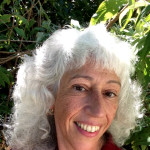 From your writing, you have already atoned for what you describe as "cowardly".
Recognizing your action and trying to directly correct it, realizing your action was improper and demonstrating the willingness to take right action, are all examples of making things right.
Since the actual driver is unavailable to consult as to their wishes on what they expect and feel would correct the matter, you did the next best thing and considered the situation from the driver point of view.
---
View 1 other answer
More Answers