How can I learn to like myself?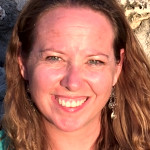 Amanda Wallingsford
Genuine, caring, and experienced therapist looking forward to supporting you through your journey of growth
For some people, it really is about "learning" to love and like yourself. Learning this often starts with understanding what gets in the way of you liking or loving yourself. And more often than not, it is the messages our brain sends that have an extremely powerful affect on how we view ourselves. The brain is very powerful in tricking us that we are ugly, or dumb, or not worthy, and so on. But what is amazing and beautiful, is that our brain has great capacity to be re-wired to no longer accept the negative messages but instead replace them with more realistic and more loving messages. Seeing a therapist/counselor can be a great resource to help you learn to fight those messages.

More Answers