How do I get over a person I fell in love with?
I know that I need to get past my feelings for this person I fell in love with, but t's so difficult to move on because he showed me feelings I've never felt before.
I feel like I don't want to be without my genuine love for him, but logically, I know I need to be without him. I can't discuss this with anybody in my life because the conditions surrounding our love are considered "wrong" by a lot of people.
How can I get myself to just move on?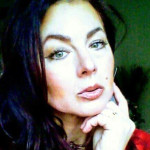 Dr Traci Kochendorfer
Time for you to " Claim IT" with over 15 years in health and wellness, Ph.D Psy.D D.D. F.P.L.C. recognized on TV and Magazines,
First sending your 💕. You need to forgive yourself and try to start by working on self care and self love. I highly recommend speaking to me to see what is surrounding you at this time. There are many tools that can self help you to start the process to moving forward and break the " Hold ON's". But understanding first about how and why this happened. Maybe there is some soul connection or a pattern in your energetic system that needs to be worked on. Be Grateful that you are okay and recognizing that you have learned a little bit more of YOU. Also if you want you can check out this BOOK to see if there is anything in there that may help.
---
View 6 other answers
More Answers