How can I be less dependent on my boyfriend?
My boyfriend and I have been dating for almost 2 years. I've been really sad lately and for the past few months I've realized I'm just way too dependent on him. It makes me really upset to be so dependent on someone else, but I can't help it. I don't even know who I am without him.
How can I be less dependent on my him?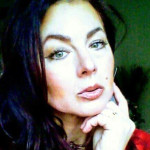 Dr Traci Kochendorfer
Time for you to " Claim IT" with over 15 years in health and wellness, Ph.D Psy.D D.D. F.P.L.C. recognized on TV and Magazines,
First sending you 💕 This would be the clingy or needy action yes. I would suggest talk therapy finding someone to share these feeling with a professional. One that has spiritual counseling background like myself so we can work on self care and self love. Til then here are some tips:
!- Breathe- You may find yourself not allowing yourself this.
2- Take a break- It is healthy to pursue other things so that you are not so needy
3- Connect- Practice Mindfulness not Mind Full.
5- Beauty Journaling- I have this awesome beauty self care journal you can get on amazon. It will help you to start.
---
View 4 other answers
More Answers