I'm worried about my new job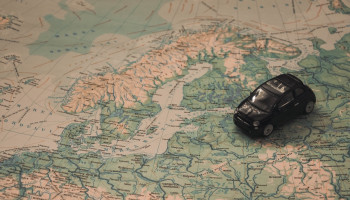 I just took a job that requires me to travel far away from home. My family and I really need this job.
People keep telling me I have "anxiety" and I'm terrified of having an anxiety attack on the road. This is all new to me. What can I do?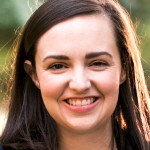 First of all, congratulations on your new role! Transitions can be challenging, and it sounds like you are experiencing a lot of change. This would be difficult for many people, and it seems that you have an added layer of challenge. I recommend visiting a therapist to determine the root cause of your anxiety and working to unravel those causes piece by piece. I know seeing a therapist can be challenging when traveling, and online counseling could be a good solution. In the meantime, here are a few of my favorite anxiety stopping strategies. 1. Grounding Exercises: When you feel your anxiety increasing, take a deep breath and begin things in your room (or where ever you are) that have things in common. For example, name all of the blue things that you can see. You can also do non-visual grounding exercises like naming all of the hte sports teams you can think of or all of the state capitals. This will get your mind off of your anxiety and connect you to space. 2. The pretzel: This is a seated pose that will stop any anxiety attack in its tracks. Start in a seated position and cross your dominate leg over your nondominant leg. Then, stretch your arms out in front of you with the back of your hands facing one another. Cross your arms in front of each other so that your palms are touching. Flip your arms into your body. You will end with your elbows by your side and your hands crossed under your chin. Close your eyes and take long breaths in through your nose and out through your mouth. This calming pose will help you get through even the toughest of panic episodes. 3. Bilateral stimulation and visualization: Start in a seated position with your hands placed on your knees. Tap each knee in an alternating pattern. Close your eyes and begin visualizing a peaceful setting. The combination of bilateral stimulation and visualization will help calm your body and mind. I could go on and on, but these techniques should get you started. These techniques should help you manage anxiety in a pinch. Best of luck!
---
View 12 other answers
More Answers