How can I manage my anxiety?
I have twin toddlers. I experienced a death of loved one prior to giving birth. I had a horrible break up with the father. People told him he was using me for money. My ex-boyfriend had extreme meltdowns every day for three years. I'm always alone with no friends.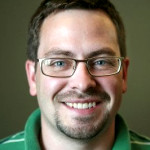 First, let me say that you are a survivor and a warrior. Managing 1 child by yourself is difficult, but twins is a whole different ballgame. Anxiety can affect us at any time anywhere. This is the challenge, especially when we have so many things to manage each day. There are several methods and practices that help manage and even reduce symptoms of anxiety. It will depend on what works best for you. Talk with friends, a counselor, or a loved one who can offer you support and feedback as you navigate this process of learning what works for you. When all else fails; make sure you are in a safe place, pause for a deep, cleansing breath in, a long exhale out, and ask yourself, "What do I want in this moment?" Now you can begin again.

---
View 1 other answer
More Answers