Is it possible for a person to stop feeling emotions?
I was raped a couple months ago, Since then, along with other unfortunately events that have occurred, I have been having trouble feeling emotions. It's almost as if I'm a sociopath lacking any feeling. What can I do to change this?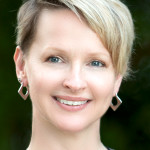 First and foremost, be gentle and patient with yourself. It is normal to feel a range of emotions after a severe trauma including no emotions at all. Try not to push yourself to feel, just notice the lack of emotion you are experiencing right now. Maybe write about your emotions and the lack of them or talk about it with a safe person. Unfortunately recovering from trauma can take time and it's best done at your own pace. If you aren't feeling there may be a reason you aren't feeling. For severe trauma I always recommend working with a trained trauma professional who has the training to guide you on your path to healing fully.
---
View 11 other answers
More Answers