How would I know if I have the right therapist?
How do you know you have the right therapist for you?
How would I know how to "train" my therapist to be able to give me what I need from treatment?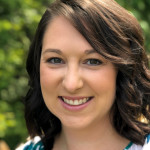 Finding the right therapist means finding one that feels like a good fit for your needs in therapy and your personality style. The therapeutic relationship is the most important factor in therapy being successful or beneficial. When you have found a good fit, that means - you feel comfortable with the therapist, feel you have a connection with the therapist as a person, think that they will be someone you are able to open up to, feel that they may be someone you can trust to help you through therapy, and that has experience in the clinical areas that you are seeking treatment for.
---
View 123 other answers
More Answers