How would I know if I have the right therapist?
How do you know you have the right therapist for you?
How would I know how to "train" my therapist to be able to give me what I need from treatment?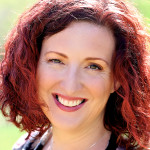 Finding "the right therapist" is about both feel and fit. A skilled therapist should be at a minimum 2 things:
An

accurate mirror

A good

explanatory voice
As an "accurate mirror", he or she should be able to help you clarify your thoughts, feelings, values, etc - helping you gain perspective on relationships in your life, as well as a greater depth of self-awareness.
As "an explanatory voice", a knowledgeable, well trained therapist should be able to help you understand your troubles or past emotional injuries in such a way that shame, blame, resentment or excessive guilt no longer interfere with you facing life challenges successfully.
But more than these qualities, a skillful therapist, should be able to coach you in improving your capacity for self-regulation and help you develop greater resilience within. While at the same time, he/she should be a kind observer, rooting for you along the way as you develop the needed skillfulness to eventually no longer need this therapist along your side.
A good therapist will not need to be "trained" to give you what you need in treatment. Within the very first session, you should have a sense - a feeling of being felt, seen, and heard. By and large, I believe this to be the most important determining factor in choosing a therapist that is the right fit for you.
And last but not least - Trust your instinct and listen to your gut. A good therapist will continue to give you reason to entrust your emotional wellness to their care.
---
View 123 other answers
More Answers