How would I know if I have the right therapist?
How do you know you have the right therapist for you?
How would I know how to "train" my therapist to be able to give me what I need from treatment?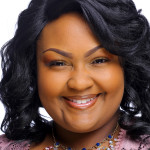 Finding the right therapist is a lot like looking for a primary care doctor or family physician. You may have more than one in your life and also, if it does not work out, you can find a provider that is a better fit.
You want to find someone who you believe will respond to your needs and help you accomplish your goals. That being said, it is very helpful to know what are you trying to accomplish in counseling. Therapists will open up the floor for you to discuss and will set treatment goals with you to move towards what you are accomplishing. This becomes the road map. The map keeps both the clinician and client on course.

In addition, being very honest about your needs and providing feedback about sessions can be helpful. If you did not like something, make sure to speak up about it, so that it does not negatively impact the therapy relationship. If something works, make sure you speak up about that too. This can help the therapist to know if therapeutic changes need to be made. Similar to a doctor, if a medication is not working, it would be important to let them know so that adjustments can be made.
Therapy is a journey that is unique to each person. Talking about the therapy relationship is a part of that journey.

---
View 123 other answers
More Answers