How would I know if I have the right therapist?
How do you know you have the right therapist for you?
How would I know how to "train" my therapist to be able to give me what I need from treatment?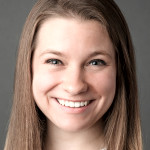 Finding the right therapist is a crucial part of the therapy process-- and one that can be intimidating or daunting despite increasing ease of access to individual therapist profile matching services. The right therapist will allow you the space to give them feedback on how you are most comfortable with the counseling process as well as adhere to the right pace of sessions and disclosure that feels most comfortable to you.
---
View 123 other answers
More Answers