How would I know if I have the right therapist?
How do you know you have the right therapist for you?
How would I know how to "train" my therapist to be able to give me what I need from treatment?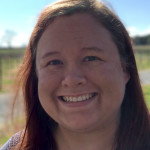 Finding the right therapist for you may take time - or you may find one the first try. Two important things to think about when first finding a therapist are "do I feel safe?" and "do I feel heard?" The first time seeing a therapist can be anxiety provoking. It may be uncomfortable. Unless there are giant red flags about a therapist (things beyond meeting someone for the first time and answering uncomfortable but important questions), I always suggest seeing a therapist 3-4 times before making a decision to try another. It may end up that you feel like your therapist isn't the best fit for you, but again, I encourage you to give them a couple times before moving on. When you get past the initial sessions of paperwork and gathering information, you can gauge the client - therapist relationship better, and when you find the right person to work with, you will know it.
---
View 123 other answers
More Answers