How would I know if I have the right therapist?
How do you know you have the right therapist for you?
How would I know how to "train" my therapist to be able to give me what I need from treatment?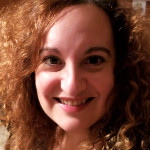 Finding the right therapist for you is very important and can sometimes be tricky. It can sometimes take a number of sessions to get a good sense of whether you and your therapist are the "right fit." The first couple of sessions are generally spent on gathering information, formulating a plan of treatment, and building the client/therapist relationship. The client/therapist relationship will be very different from other relationships you have experienced. You will know you have found the right therapist when you notice there is a good rapport between the two of you. You will get a sense that the therapist "gets you" and understands the issues being presented. If you feel that you can trust your therapist and feel comfortable opening up and providing feedback during your sessions then you know it is a good fit.
In terms of "how to train your therapist how to give you what you need from treatment" the therapeutic relationship is collaborative so the two of you will be working together as a team. During your sessions, the goal is for you to feel comfortable giving feedback about what is working and what is not working in your sessions. When you express your needs to your therapist then the two of you will discuss the best ways to get those needs met in order to maximize the effectiveness of your sessions.
---
View 123 other answers
More Answers