How would I know if I have the right therapist?
How do you know you have the right therapist for you?
How would I know how to "train" my therapist to be able to give me what I need from treatment?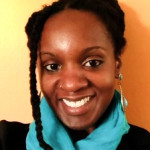 Rebecca Brown, LCSW
We all have our own shine. Working together, we will identify what has been dulling your shine, and explore ways to polish it off so that you can strut your stuff!
Finding the right therapist can be difficult, especially if you've never tried it before. Things to consider are location, availability and what specifically are you looking for. Some practitioners specifically only work with a certain type of issue (i.e eating disorders, adolescents, anger management, life transitions, anxiety...etc) and others can work with a variety of concerns.
As far as training your therapist, you can't. You simply let them know what you are looking to work on or what you think may be an issue for you. Depending on the way they practice(their style of working with clients) is how they will then decide to make a treatment plan that works best for you.
You can always ask them their specialty practice population, the problems they generally help others with and what type of mental health provider they are (Psychologist, social worker, licensed mental health counselor).
---
View 123 other answers
More Answers