How would I know if I have the right therapist?
How do you know you have the right therapist for you?
How would I know how to "train" my therapist to be able to give me what I need from treatment?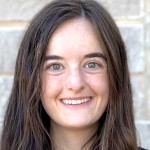 Finding a therapist you connect to is one of the most important aspects of successful therapy. Asking your provider what they are trained to treat matters in making sure they can provide competent care. Tell your therapist any information that could be helpful such as things that were helpful or unhelpful from past providers, and areas where you need specialized support. Overall, it's ok to decide that a therapist isn't a good fit for you and your needs.
---
View 124 other answers
More Answers