How would I know if I have the right therapist?
How do you know you have the right therapist for you?
How would I know how to "train" my therapist to be able to give me what I need from treatment?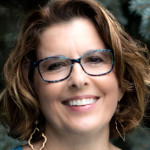 Find a therapist who is experienced in the issues that bring you to counseling. When you interview your therapist or during the initial session, you will want to share with the therapist what your expectations are for therapy. Share with them what you need for therapy to be helpful to you. An important part of your first sessions will be setting specific goals for therapy with objectives on how those goals will be accomplished. These are your goals, not your therapist's goals. These goals and objectives should be written in a treatment plan and shared with you for approval. You are welcome to make changes in your treatment at any time.
---
View 123 other answers
More Answers