I feel stuck in life. What can I do?
I am in my 30s with 2 kids and no job and I'm behind on the bills. I've been trying everything with no results. I feel like everyone else puts their needs in front on mine. I give intil it hurts and I'm afraid that I'm going to fail my babies
I've been struggling for 5 yrs in a relationship with no communication and no alone time. How can I get some support?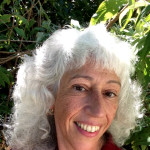 Financial stability is probably a good place to start your new life project.
If your partner doesn't work or doesn't contribute his money to the household bills, then maybe you are eligible for some type of stipend from the government.
Especially since you have kids the child welfare service may intervene to help you.
Sometimes too, a partner who is unwilling to pay for their kids' wellbeing may be pressured by child welfare to make regular contributions to you and your kids.
I''m glad you are thinking of your needs and those of your kids. This is the philosophy which will show you what road to follow so all three of you are in a secure financial place.
---
View 1 other answer
More Answers