I've been feeling sadness
When I get around a particular person or when I go home, I'm just sad or irritated. The feeling comes and goes all day every day. I don't know what wrong. I'm not sure if I'm just making up symptoms and problems in my head or if there is something actually wrong.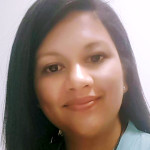 Feelings are real, is very unlikely that you are making them up since they are a response to the thoughts in your mind and your daily experiences and interactions. Often we assume that feeling sadness is bad and that we should only feel happiness and joy; but all feelings have a purpose: joy, sadness, anger, frustration, excitement, anxiety, among others. Is not healthy to experience the same feeling for a long time, so we should learn to identify what causes them and how to process them so you can navigate through life experiences with more ease.
I am a Licensed Professional Counselor in Texas, currently providing services in West Houston. You may reach me at 787-466-5478 to schedule an appointment.
------------------------------------------------------------------------------------------------------------------------------------------
Me he estado sintiendo triste
Cuando salgo con una persona en particular o cuando llego a casa, estoy triste o irritado. El sentimiento viene y va todo el día. No sé qué está mal. No estoy seguro si estoy inventando los síntomas y problemas en mi cabeza o si algo realmente está mal.
Los sentimientos son muy reales, y es muy poco probable que los estés inventando, por que los sentimientos son una respuesta tanto a los pensamientos que hay en nuestra cabeza, y, a las situaciones que nos ocurren día a día. Muchas veces pensamos que sentirnos triste está mal, y que solo debemos sentirnos alegres, pero todas las emociones tienen un propósito y razón de ser, tanto la alegría, como la tristeza, el coraje, la frustración, la excitación o el desespero, entre otros. No es bueno quedarnos estancados una emoción. Así que es importante aprender a identificar que causa nuestros sentimientos, como procesarlos para poder superar nuestras emociones y movernos de una experiencia a otra con más tranquilidad.
Soy Consejera Profesional Licenciada en Texas y Puerto Rico, veo clientes en el este de Houston y proveo servicios de tele terapia. Para una cita puedes llamar al 787-466-5478.
More Answers