Can I sign my brother into a mental health facility?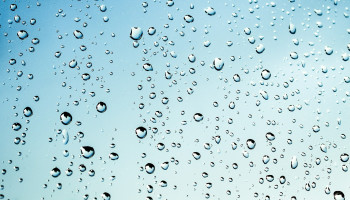 My brother has been diagnosed with paranoid schizophrenia and has not been taking his medication. He's been using methamphetamine and alcohol and was found sleeping naked in my step mom driveway in 12 degree weather.
I was adopted in by his dad (who just passed) and his mother will not Get involved because she's afraid of financial responsibility.
Do I have the rights to be able to sign my brother into mentalhealth facility?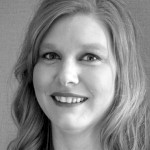 Family members sometimes get Power of Attorney over vulnerable adults. If you had this, you could do something like that. I'm assuming that you don't, though. There are steps family members can take through the court system to get someone involuntarily committed, but it is a long process.
I deal with situations like this everyday on the job. The only time an adult can be committed against their will is if they are deemed by the doctor (such as at an emergency room) to be a threat to self or others. For instance, if he had suicidal thoughts and a plan to carry out the action, or if he had homicidal thoughts against someone else and a plan to carry it out, he could be placed on a short hold, but these holds only last for a few days. This still isn't a long-term solution.
An adult has the right to refuse treatment and the right to make their own choices, no matter how bad those choices are. If you have a way to get him to an ER whenever things like that happen, such as being found sleeping outside in 12 degree weather, it will help a lot. They may or may not do a short term commitment for treatment based on the situation that brings him to the ER, but it's a start. They can help set him up with appointments for psych and he can get on medications. You can help by taking him to appointments and making sure his medications get filled. However, you can't force him to take the meds, so this may be something that happens a lot. With enough of a paper trail of many ER visits and that sort of thing, you'll stand a better chance of getting a court appointed psych ward stay.
Some tips about ER visits: Don't send him alone. Always go with him or have someone go with him, because you will be able to give the treatment team better insight into what's going on than he will. He may say everything's fine and he wants to leave, so they won't have any reason to keep him if that is the case. Go with him.
If you do get Power of Attorney, take the paperwork with you when you go to the ER and to doctor's appointments because they aren't just going to take your word. They need to see the actual paperwork. Having it on file in their system isn't good enough because paperwork expires, etc. Take it with you at all times. You can also compile his medical records and that sort of thing to take with you so they can see a full history of what's going on.
Keep in mind that if you do get Power of Attorney, this makes you his guardian and you have to take care of him. Otherwise, you can get reported for vulnerable adult abuse and neglect. In fact, your mom ignoring and not helping may already put her at risk of that because she is willingly doing nothing to help someone who clearly needs the help. She won't be financially responsible for the hospital or doctor bills, but should be held responsible for his safety. Someone should. There are group homes for people with schizophrenia. " Being responsible" for someone doesn't mean you have to pay their bills, it just means you are going to make sure they get the care they need. That care may be placement in a long-term care facility like a group home or a nursing home. Psych inpatient hospitals aren't long-term, so you do need to look into other long-term options. Psych inpatient stays are temporary and are to stabilize him, they're not where someone stays forever.
Good luck, and keep up the good attitude! Work with his treatment team. Ask for a social worker. If they see family that is wanting to do the right thing and wanting to help, they'll help you even if it does take a while to get things sorted out. The worst thing any of you can do is NOT go to appointments and that sort of thing.
---
View 4 other answers
More Answers