My wife outed me to her sister
What should I do when we see each other?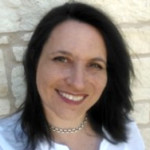 Echoing others here, I'm sorry, she shouldn't have. Hopefully, you will have a conversation (or, in reality, several conversations) about relationship expectations of privacy~ Are there things your wife would prefer you not share with her family? Without exploring what is or isn't okay through healthy dialog, it's entirely possible she felt her sister was 'in the circle' of people she could share this with. All that said, though ... now that you've been outed, you have an opportunity to be more authentically you: what will you do with it?
---
View 2 other answers
More Answers