How do I help my husband get over his drinking addiction?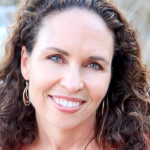 Meg Elam
Addiction and Wellness Specialist
Does your husband WANT to get over his drinking addiction? Motivation is a critical component of recovery....and it can't be just your motivation! When a loved one is immersed in their addiction, we often feel as though we have lost them. When he is ready to get help there are a lot of wonderful programs out there including: AA meetings, SMART recovery, faith based programs and online services. It is always a good idea to have a medical evaluation prior to making major adjustments to your drinking patterns as his body may literally be dependent on alcohol.
In the meantime, what you do have 100% control over is what you accept in your life and the boundaries you set to protect your well being. Spend some time focusing on what you want in your life? What are some changes you can make to protect yourself? Maybe it's time you saw a therapist, joined a support group, engaged in a new hobby! And...try not to "rescue" your husband too much! Natural consequences can be a great thing for our loved ones that are struggling in their addiction.
---
View 3 other answers
More Answers