I feel burned out
I haven't been feeling like myself lately. I've been upset for no reason and feeling anxious. I'm feeling burnt out. What can help me feel better?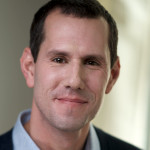 David Klein
Humanistic Psychotherapy for Individuals & Couples
Does it help to put a name to the experience you are having? Where you first said, "I've been upset for no reason and feeling anxious," you then say that you are "feeling burnt out," which gives a little more context to what may have once felt like "no reason." Perhaps you are feeling burnt out! That is a big deal, and please try not to take it lightly! When we get burnt out, I have found that it's from one of two things: either we are not doing what we want, or we are doing too much (either of something we want or something we don't, doesn't really matter once we get into doing too much.)
If either of those rings true for your experience, try as much as possible to sit with the experience and get a better sense of where the burn out is coming from. I wrote about burnout for a newsletter and it is on my website. I don't want to do shameless promotion, but I thought it could also add to helping you: https://davidkleintherapy.com/my-experiences-with-burnout/
I hope that you can also see that it's not an abnormal experience.
---
View 1 other answer
More Answers