My fiancé's ex-husband shows up unannounced
he just walks in the house whenever he wants to see his kids. My fiancé tells me it makes her angry and doesn't like it, but she seems afraid to say anything to him about it for some reason. Is it okay for him to do this?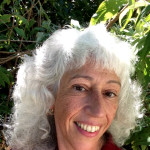 Do you know the reason your fiancé puts up with the ex's behavior?
If not, then ask her.
The answer could be anything, from some agreement the two of them made either formally or informally before you came into her life, to residual sense of obligation she feels toward him as a parent, or that she genuinely does fear his physical or verbal anger if she disagrees with what he wants.
Facts are the best starting point to know how to handle a situation.
There is no blanket rule and certainly no law which prohibits what he's doing. The situation is entirely in the hands of the people involved.
---
View 3 other answers
More Answers