How does a counselor diagnose someone with a disorder?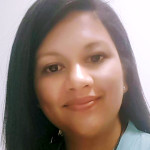 Different Licensed Professionals are trained to use different types of tests and interviews to identify symptoms and draw a diagnosis. In Counseling we use an interview evaluation that considers person's physical and mental health, plus their social and economical environment in combination with Psychological testing. The evaluation process usually takes the first two sessions, depending on how many persons are interviewed and what type of assessments are provided.
¿Cómo se diagnostica a una persona?
Diferentes Profesionales Licenciados están entrenados para usar diferentes tipos de exámenes y entrevistas para identificar síntomas y diagnosis. En el área de consejería utilizamos un proceso de entrevista que considera la salud física y mental de una persona, su ambiente socio económico, en combinación con exámenes psicológicos. El proceso de evaluación normalmente toma las primeras dos sesiones, dependiendo de cuantas personas sean entrevistadas y de qué tipo de evaluación se utilice.
---
View 3 other answers
More Answers