I want to be a boy but I can't because of my religion
I was born a girl, but I want to be a boy. Because of my religion I can't tell my family. I know they won't accept me. What do I do?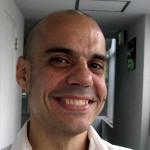 Desire to inhabit the opposite sex's body derives from too fast of a re-entry into a new (feminine) body, after being released in a previous life, from an old (masculine) body.
You remember the previous life's connection with the masculine experience and body, and wish to find a way to be more comfortable.
We will approach this matter, spiritually, and I reckon you'll feel a great deal better :)

---
View 7 other answers
More Answers