Is it possible that I have depression?
I'm starting to think that I might have depression. The thing is though, I'm not exactly sad. I can joke with my friends and stuff, but I've stopped caring about my work, and I've been starting to think that life is pointless. I really have no clue if I need help, or if I'm just tired or something.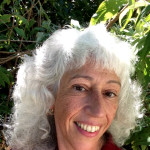 Depression isn't something someone "has", it is a dark mood and lack of satisfaction with the way the current life is structured.
If you think of depression as motivation to look for new ways to understand yourself, find ways which are more satisfying in your work and relationships, then depression is a charm.
The typical attitude most people have when they think of the word "depression", is that their life will collapse and decline, they'll need to take drugs, and feel hopeless.
If you take a different approach and work with your depression as a signal to change some major area or one or two minor areas, then you will engage yourself in creating a better life for yourself!
---
View 1 other answer
More Answers