How do I pick between two guys?
I'm dating a guy I really love. We have our problems, but I could see myself with him long term. But there's this other guy who I've had feelings for for awhile now. He gives me butterflies when we talk, and my heart beats fast when I see he's texted me, which i never felt with my current boyfriend.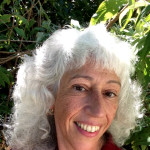 Decide your purpose in being part of a relationship.
Fastbeating heartbeat sounds exciting, and usually goes gradually away.
If you'd like excitement, then the heartbeat guy is for you.
If you're trying to find a partner who will be with you for a long time then the first guy fits this agenda.
You could also test out your theories by discussing with each of them their opinion of why they are with you and whether they would like a long term relationship or playfulness and fun.
Best relationship is when each partner wants something similar as the other!
---
View 1 other answer
More Answers