How can I control myself and my anger?
I snap easy and push people away. I need help before I push my boyfriend away.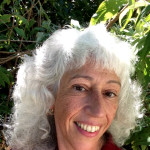 Death of someone with whom we had fond involvement, is sad. Accepting that a person is permanently gone from this earth, is unsettling and can feel painful.
That you had no current contact with this person doesn't exclude the meaning or feelings from within your relationship with this person. Relationships don't require a time measurement in order to affect us.
Your question acknowledges the process of adjusting to life without the chance to see or hear from this person again.
It is normal to grieve so be gentle and not critical of yourself when you feel yourself missing this person.
---
View 2 other answers
More Answers