Are some clients more difficult than others?
What are some difficulties that a counselor can encounter when dealing with a client?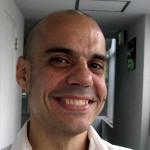 Dang right! :)
Heh heh, and correct me if I'm wrong... and, if we are truly professionals, we should be able to handle even the most bumptious of folks, now shouldn't we? ;)
It's like a mechanic who knows his way around every inch of an engine... he'll know what to do... heh heh heh...

---
View 4 other answers
More Answers