How does counseling end?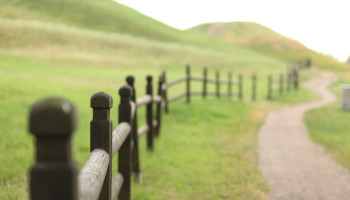 How does a counselor decide when to end counseling sessions or to terminate working with a client?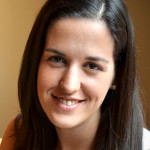 Counselors should consider ending counseling sessions or terminating therapy under several different circumstances. Here are a few of the most common:
If the client has developed the coping skills for which they came to therapy, counselors should encourage clients to decrease sessions to less often to begin practicing maintaining progress on their own. Clients are often nervous about decreasing sessions when they are doing well for fear of relapsing. This is a crucial step in helping clients to build confidence in their coping skills and decrease the feeling that they must forever continue therapy in order to be well. Most clients experience some difficulties and slip ups during this step down process, but these are important to identify and address while still in therapy where clients can get help coming up with a plan. This is also the point at which counselors should be helping clients come up with a relapse prevention plan so they can safely terminate therapy and maintain the progress on their own.
If the counselor determines the client's needs are outside of their scope of practice, they should refer them out. For example, if the counselor determines that the client has an eating disorder and the counselor is not knowledgable or trained in the treatment of eating disorders, they should refer them to another provider who specializes in this issue.
If the client is in need of a higher level of care, counselors should refer them to the lowest level that is likely to be effective for the client. Most of what we think of as "therapy" is often on session every week or two with a therapist at a local practice. For some clients, however, the therapist may find they are unable to manage their symptoms and emotions between sessions and need to be seen more frequently. For outpatient therapy, clients with more severe symptoms are typically seen twice a week. For clients who need more than that, counselors should refer them to other programs for more intensive treatment such as intensive outpatient (groups and individual therapy several times per week), partial hospitalization (groups and individual therapy several hours per day plus medication), or inpatient (residential treatment with groups, individual therapy, and medication for 30 days).
If the client is in need of substance abuse treatment before therapy can be effective with other concerns, the counselor should refer clients for a substance abuse evaluation. People commonly use substances to cope with unwanted emotional pain and mental health symptoms. Over time, this pattern often develops into substance abuse. Research has shown therapy to be ineffective in treating mental health conditions without FIRST addressing any substance abuse. For example, someone with a history of trauma who is drinking to cope with unwanted memories would need to be able to maintain sobriety for a period of time before therapy for trauma can have any significant impact.
My goal as a therapist is always to start people off with the lowest frequency of sessions possible for them to actually make progress (typically once a week or once every other week). Then we work to teach them the skills they came in for and encourage them to practice outside of sessions. Next, once they've gotten the hang of the skills and are feeling better, we start encouraging them to space out sessions and "take the training wheels off". Finally, we come up with a relapse prevention plan to make sure they can keep it going on their own and identify any impending relapses long before they get bad so they can course correct on their own.
For more information about the process of CBT therapy, visit: "From Start to Finish: What does cognitive behavioral therapy look like?"
---
View 22 other answers
More Answers