How would I know if I have the right therapist?
How do you know you have the right therapist for you?
How would I know how to "train" my therapist to be able to give me what I need from treatment?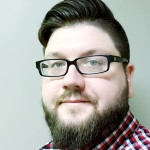 Counselors do not expect to gain your trust during the first session. Trust is earned and gained through the therapeutic process. You may know you have the right therapist if you feel a lack of judgement or even unconditional positive regard for the choices you make in therapy. Good counselors will keep you accountable for your actions without making you feel ashamed of the choice you made.
Counselors already have the training to give you what you need in treatment, and if they don't they are ethically obligated to refer you to a provider that does. That being said, the first few visits with your counselor will be goal oriented- creating realistic and obtainable goals that will allow you and your therapist to see positive change when it is made.
---
View 123 other answers
More Answers