How do I cope with separation anxiety while boyfriend is out of town?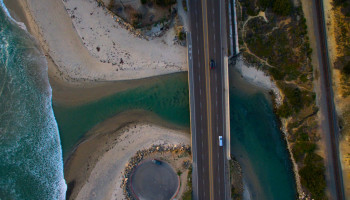 I have been with my boyfriend for more than a year. He recently got a new job and travels a lot. I'm not used to him being gone all the time. I feel as though he has forgotten about me because he does not talk with me as much and doesn't keep me up to date on everything that he does throughout the day, which he used to.
I feel lost, sad and unwanted. This is really a tough new challenge. I just want to break up with him, but I love him so much. I don't know why he is acting this way lately. I believe I have separation anxiety. Is there anything that I can do to help me cope with this while he is out of town?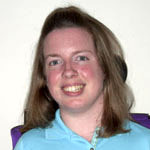 Consider talking with your boyfriend about times that you may be able to talk together while he is away. This way, you have an idea when you'll be able to contact him. Does he recognize the feelings that you have while he is away? How do you feel when you are together with him and he is home?
I'm also curious as to how the level of your anxiety (on a scale of 1 to 10, perhaps) changes during the parts of his trips. Maybe there are certain parts that are more or less related to anxiety for you. Perhaps you have less anxiety while working or involved in a specific activity, for example, spending time with friends.
When you are both in the same area (when your boyfriend is not traveling), do you do some things independently with friends?
Do you know what leads to your anxiety when he is away? I don't know whether it is a general feeling of wanting him to come back or anxiety that something specific will happen to you or him.
Do you ever recall feeling this way in your past? If so, what was happening then?
What do you have that makes you feel very safe and comfortable?
Consider working with a mental health professional in the area. Perhaps it would be helpful for the two of you to meet with a therapist who specializes in couples to see what kind of relationship you want to have and what you can each do to contribute to that relationship. There could be things that you could both start or stop doing to help your relationship move in the direction where you would like it to go. As an example, perhaps you would like a text before your boyfriend goes to bed, no matter what time zone or time of day it is. Perhaps he would prefer a good morning text or call/voicemail from you.
---
View 4 other answers
More Answers