Should I get a divorce?
I have cheated on my husband of five years roughly ten times. I pretend we aren't married at my work. Recently, he has caught on, but I lie to cover it. He use to talk to girls online, but I have caught myself constantly having a affair.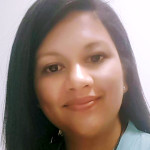 Clearly you seem interested in being other people, and you are also concerned about your husband being unfaithful online. But it seems like there is something that keeps you with your husband. And I have so many questions for you: What are you looking for outside of your marriage? Are you willing to give that up if your husband is not able to provide it? Do you want to stay together and make it work? Do you want to open the lines of communication with your husband, so you could analyze the situation together?
I suggest attending couple's therapy or even couple's mediation to assess and discuss where you want to go whit your relationship. It will also help to establish healthy lines of communication, where you could express the pros and cons of the relationship, analyze if you are willing to work to stay together, or have some closure and process a separation. I provide a combination of counseling and mediation in couple's therapy, you can call 787466-5478 to make an appointment.
¿Deberé divorciarme?
Le he sido infiel a mi esposo al menos diez veces en los últimos cinco años. En el trabajo pretendo que no soy casada. Recientemente se fijo, pero mentí para cubrirlo. El hablaba con mujeres por el internet, pero yo he tenido varias aventuras.
Claramente tu estas interesada en ver a otras personas, y estas preocupada de que tu esposo haya sido infiel. Pero al parecer hay algo que aun sostiene la relación. Tengo varias preguntas para ti: ¿Que estas buscando fuera de tu matrimonio? ¿Estás dispuesta a dejar lo que encuentras fuera del matrimonio, si tu esposo no puede dártelo? ¿Quieres quedarte con él y hacerlo funcionar? ¿Te gustaría abrir las líneas de comunicación con tu esposo, para que puedan analizar su relación?
Les sugiero hacer terapia de pareja o inclusive mediación, para asesar y discutir a donde quieres llegar con tu relación. También les ayudaría a re-establecer líneas de comunicación de manera que puedan expresar los pros y contras de estar juntos, ver si pueden trabajar para mejorar su matrimonio o partir amigablemente. En mi consultorio proveo una combinación de consejería de pareja y mediación, puede llamar al 787-466-5478 para una cita.
---
View 3 other answers
More Answers