How can I deal with depression stemming from chronic pain?
I have a severe back problem. I've had 3 major and several minor operations, but I'm still in constant pain. How can I deal with the depression from this chronic pain?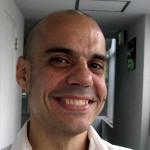 Chronic pain at the back likely results from a few areas:
L4-L5 kidney zone, most likely (lower back);
Bone spurs, fused discs, and slipped discs, caused by connective tissue weakness, and calcium deposits used to neutralize highly acidic areas...
The 'depression' will evaporate when the chronic pain is drained out, through natural means;
Pharmaceutical means will simply extend the pain and cause it to deepen over time, not solving the problem;
Remember, medical doctors suppress, natural doctors cure...

---
View 1 other answer
More Answers