How would I know if I have the right therapist?
How do you know you have the right therapist for you?
How would I know how to "train" my therapist to be able to give me what I need from treatment?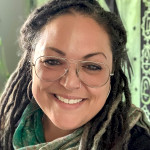 Choosing the right therapist can sometimes feel a bit overwhelming. I know many people come to therapy with hesitations and potential fears but a therapist should be there to help you along the way and support you as you build a trusting and collaborative relationship. You won't have to "train" your therapist to give you what you need. Through open dialogue and feedback you and your therapist, together, can determine what works best for you. But do remember that being able to trust your therapist to guide and support you is key. So if you're having a hard time connecting with your therapist after 3-4 sessions, you will want to bring it up to them so you can discuss any barriers and if needed, request a referral for another therapist.
---
View 123 other answers
More Answers